¡Finalmente el día ha llegado! En una breve publicación en el blog de desarrolladores de Google Apps, se ha anunciado que hacia fines de este mes el gigante de internet comenzará a dar soporte al Responsive Email permitiendo el uso de los media queries de CSS tanto en Gmail como en el Inbox de Gmail en sus versiones de escritorio, tablets y dispositivos móviles.
"Later this month, you'll be able to use CSS media queries with Gmail and Inbox by Gmail to ensure that your message is formatted the way you intended, whether it's viewed on a computer, a phone in portrait mode, or a tablet in landscape mode. You'll be able to change styles based on width, rotation, and resolution, allowing for more responsive formatting to optimize your email for every device."
Este anuncio implica además que ya no será necesario utilizar las técnicas de styling inline, pues el mismo incluye la apertura hacia el uso generalizado del tag <style>, evitando así la enorme cantidad de código HTML adicional que nos hemos visto forzados a incorporar para aplicar estilos CSS a las comunicaciones generadas hasta hoy. También, pudiera llegar a ser el fin de otros hacks que esta limitación obligó a desarrollar, cómo lo son el diseño fluido y/o híbrido.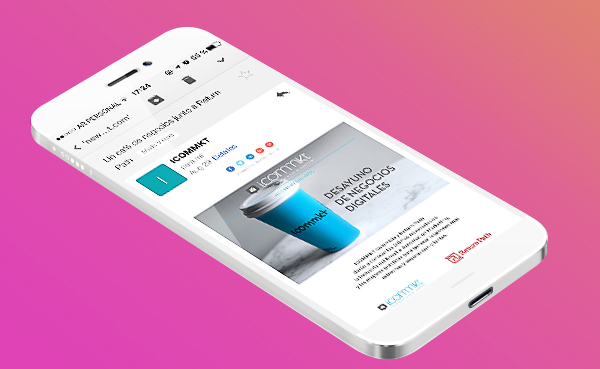 ¿Y entonces qué podremos lograr a partir de esto? La visualización optimizada para los diversos dispositivos y programas de correo utilizando un criterio mucho más uniforme, evitando cualquier otro tipo de técnica hasta hoy necesaria. También, un HTML mucho más compacto y de tamaño netamente menor que permitirá reducir los tiempos de entrega de nuestras comunicaciones.
¿Es acaso el fin del INLINE styling? Probablemente lo sea, pues fue Gmail el gran actor de la industria que nos ha forzado a mantenerlo dentro de HTML para Emails, y quien con esta gran actualización seguramente nos permita olvidar esta técnica en el corto plazo.
¿Cuáles son los próximos pasos a seguir? Simplemente aguardar a los últimos días del mes de septiembre, y enfocarse en diseñar comunicaciones optimizadas para todos los dispositivos que utilizan nuestros consumidores.
*Por mayor información sobre los estilos a los que Gmail dará soporte, se ha publicado el detalle en la documentación de google developers.